Update
The Gypsy Moth problem was almost non existent in 2010. When will they come back?
In 2010, the results of trees having been badly defoliated back in 2007 became even more apparent. Many trees never recovered and are now dead and will have to be removed at considerable expense.
A group of trees we missed protecting on our property are all now dead. This is a group of 11 trees, these being a large oak and 10 surrounding sassafras trees. See photo below.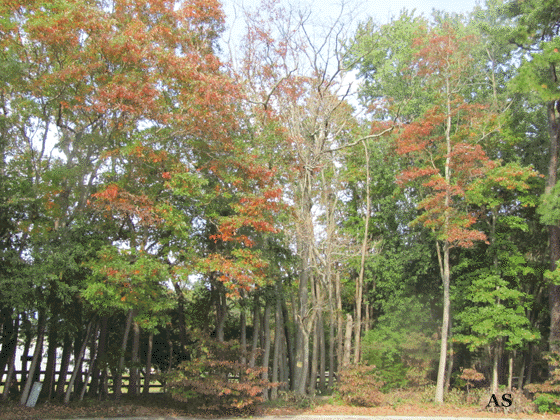 Oak tree and Sassafras trees killed by gypsy moths. These trees will have to be removed.